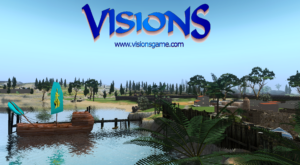 Visions needs you! We launched Visions on Steam Greenlight for voting last night and we're already 18% of the way to the top 100 games. We need YOUR HELP to get to the top so that Visions can be Greenlit on Steam! Please vote for us on Steam!
http://steamcommunity.com/sharedfiles/filedetails/?id=673126107
Please ask all your gamer friends to vote for us also. We are excited about this opportunity to get our game on Steam. This will help us expand our audience which is a very good thing for a game. More players means opportunity for success, which means more robust updates and faster progress. All these things would be great for us. Thanks for voting! When it comes to Steam Greenlight, every vote is important!
God bless you.