I hope you all had a fantastic weekend this first week of April! It felt very much like spring (almost summer!) here in Oregon. The sun was out, it got up to 72 degrees, and the fruit trees are all blooming in celebration. We had a few new people join us with new installs of Visions for our free download weekend. We're looking forward to seeing the new players in game!
It's been a while since I posted about the recipe cheat sheet that we have, so for the benefit of our new players I want to point it out again. You can find it on the menu to the left here. (This may change when we update the website, which may be happening soon! But for now, you can find all the links to the left.) We have provided this page for you guys because we are aware that the recipe tool in game is not functioning as intended, and our programmers have not had time to fix it as quickly as we would like. We really want you to be able to experience the game in a fun way so we've made this page for you to be able to look up how many of what ingredients are needed in which tool to be able to craft the items that are available to create in the game right now.
Find the Player Recipe Cheat Sheet here.
We also would like to remind you about the new specialized merchants that were introduced in the last patch. You can get the recipe scrolls you need for pottery from the pottery merchant. (Yes, we know tooltips are not working, and it would be especially helpful on the merchants. I'm sorry. It's on the to-do list! Please pray for our team so we can get all these things done.) You can find the stone ingot mold on the blacksmith merchant.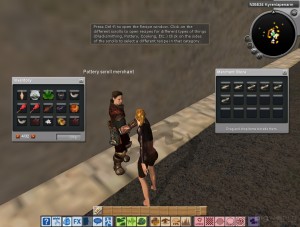 If you have an item in your inventory that you don't know what it is, you can equip it (double click on the item in your inventory, or cycle through your inventory using Q to go back and E to go forward) and then press the letter X to drop it. You will be able to see its name when it is on the ground. Anyone can pick up things that are sitting on the ground, and things that are left on the ground will disappear when the server is reset. So you should pick it up again if you want to keep it.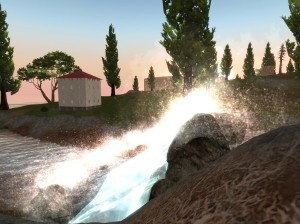 What's coming next? We have had two different people offer to pay the Greenlight fee for us to get Visions on Steam Greenlight. We are working on upgrading some of the back end tools (in other words, there won't be any pretty graphics to make screenshots of all this work we are doing) to facilitate compatibility with Steam. Please be looking for that because we will need your votes to get Visions Greenlit for Steam! This would expand our audience and make it possible for us to get closer to being a full-time development team, instead of part time volunteers like we have been for the last 12 years. One of the things we have to do to get ready for our submission for consideration to Steam Greenlight is create a video. We plan to do a live demonstration on Twitch this week and make a video from that. So be looking for that announcement to come up on the Facebook page when we are doing the Twitch live stream.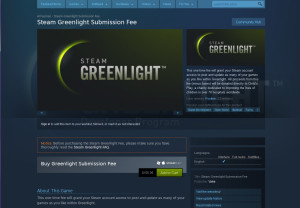 Our most immediate focus for development is making Visions compliant with the Steam requirements for purchasing and accounts. We are also working on an in-game store option, which will be linked to the new items that we are creating.  We are also working again on trying to get custom avatars into the game. As you know we put this on the back burner for a while due to road blocks. We are trying again as we have some new resources that may possibly resolve this issue. If we can get the new avatars working then suddenly we will have several new clothing and armor options available as well, and we can implement more of the player-made items that we've wanted to include all along. This is a very difficult process, so please be praying for us that we can get this working. And no we haven't forgotten about our promise to get carpentry working! We are still working on that also. We have to modify some of the models to get that to work properly, we're a lot closer now though!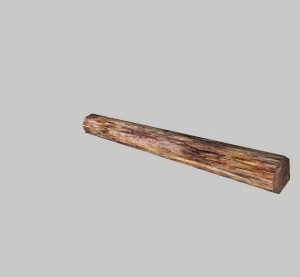 All these features are building up to player housing and gameplay more consistent with the original intent of the design. We're not there yet, but with every patch we're getting a little bit closer. Thank you for your continued interest in Visions! If you're looking for a way to support our efforts we have a few options for you.
Make a one time contribution of $30 and download the game client to log in and play. http://store.tinyzoo.com/visionsalphadownload/
Become an Active Supporter with a monthly donation of $50 or more and get a real ancient Roman coin along with your access to the Visions client. http://www.visionsgame.com/active-supporters
Become an Affiliate Sponsor when you choose one of these website or in-game options for your business, church Youth Group, club, organization, or personal Memorial. http://www.visionsgame.com/affiliates
You can connect with the Visions game community on our Facebook page also. News about emergency patch events, and other random things that aren't quite blog-worthy (but still interesting), or that are very momentarily relevant are posted there. You can also see pictures we've uploaded in the past in the photo archives on that page.
Please donate to help us create Visions for you.