It has been a long, brutal winter. Masses of people all over the US and even the world at large have experienced record-breaking weather conditions over the last several months. Pets have died. Some families have suffered personal loss. To say it has been hard would be an understatement.
But with the coming of Spring is new hope in the promises of the Lord. Chickens start laying again as the daylight increases. Sheep give birth to their lambs. The birds gather their nests and eggs hatch with new life. Flowers emerge from the melting snow and bring the promise of beauty once again.
Deuteronomy 8:7
For the Lord thy God bringeth thee into a good land, a land of brooks of water, of fountains and depths that spring out of valleys and hills;
In this season of renewal we look forward to the fulfilment of promises and the completion of projects started long ago. We anticipate the coming of Visions on Steam. We pray for the Lord's provision in all things. We've set up a Patreon page for Visions, so that our players can participate regularly in the blessings of the Lord and contribute to our work.
https://www.patreon.com/tinyzoo
Not everyone can go on a mission to Africa or China but some can contribute financially to those who will go. We hope to bring Visions – and the message of hope and life and truth that is included – to all the nations of the world where high speed internet can be found. Please join us by supporting our ministry with your help.
Would you prefer to make a one time donation rather than subscribing on Patreon? You can do that too! Thank you for helping us create Visions for you, and the world.
March 11, 2017 Comments Off on Spring is trying to bloom
How has your year been? Feel free to tell us about it on the forums or on our Facebook page. We want to know how you are doing. We can even pray for you if you ask.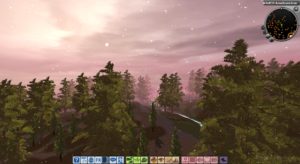 Our year has not gone as planned, or expected, pretty much on any level. Everything has been harder than we thought (and we knew it would be hard), taken longer than expected, and not had the results we had hoped for. But it happened regardless. And now the year is ending. We've been through many trials, struggles, and changes this year, on a personal level, on a company level, and on a national level. While we can't control the changes or the effects those changes have on us, we can support one another and encourage one another through the experience so that we are stronger when it's over.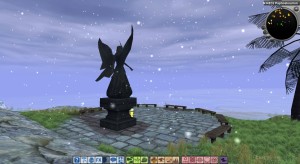 We had hoped to have the code changes made to Visions to have it available on Steam before Christmas. But that hasn't happened yet. The game is still available for download from our servers, and the play server is back online. But since the trials that have beset us have prevented us from making the progress we wanted to see done on the game, we're still going to continue offering Visions as a free download from the special link here on our website. It is also still available to our affiliate marketing program for $30 through the Clickbank website, and we thank you so much for those purchases because they have kept our website running. But if you have a friend who can't afford to play, but really wants to play, please send them to this post so they can download the game for free.

Our project really operates on blessings and the grace of God. If our game has blessed you, please consider blessing us with your financial contribution, or pray for us if you're unable to make a donation. May God hear your prayers and pour out His blessings on you as well.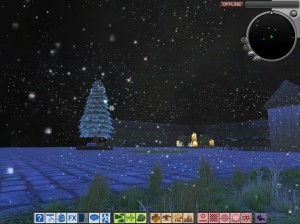 As Christmas approaches, life gets busier, family time becomes more important, and schedules become unpredictable. We'll see you on social media, but may not post again from the website until the New Year (if all goes well, and we have no further emergencies). I pray that the Lord blesses you and grants you His holy peace and comfort this holiday season, whether you celebrate Christmas, Chanukkah, or the feast of St. Nicholas, may the Lord fill your home and hearts with His love. God bless you, and Merry Christmas.
Please donate to help us create Visions for you.
December 4, 2016 Comments Off on December 2016