We published a patch today to the Visions live play-test server. This was a planned update to fix some bugs.
Visions 0.3.4 Patch Notes for April 30, 2016
PLEASE VOTE FOR US ON STEAM! We need your vote to get Visions Greenlit!
-Bug Fixes and Game Balancing
–Increased drop rate of Iron Ore
–Made it possible to use either iron ore or iron crystals to make an iron ingot
–Added the Pot Recipe Scroll to the Blacksmith merchant so people can actually craft a cooking pot now.
–Fixed the Green Amphora Bottle code in the kiln so it actually produced a Green Amphora Bottle now
– Forgot to remove the test crystals from the quarry area. Will try to get those in the next patch.
– New merchants are all working. Mostly they are in the Kourion area right now.
– New Carpentry and Sawmill merchants are in. Might need more testing. Definitely more to come with this feature.
– More work has been done on Kyrenia and the peninsula in that NorthEastern zone.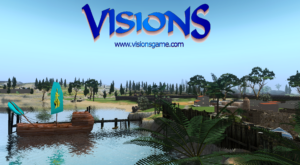 April 30, 2016 Comments Off on April-May 2016 Visions Update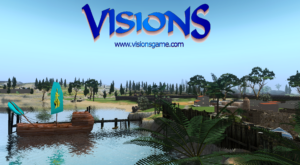 Visions needs you! We launched Visions on Steam Greenlight for voting last night and we're already 18% of the way to the top 100 games. We need YOUR HELP to get to the top so that Visions can be Greenlit on Steam! Please vote for us on Steam!
http://steamcommunity.com/sharedfiles/filedetails/?id=673126107
Please ask all your gamer friends to vote for us also. We are excited about this opportunity to get our game on Steam. This will help us expand our audience which is a very good thing for a game. More players means opportunity for success, which means more robust updates and faster progress. All these things would be great for us. Thanks for voting! When it comes to Steam Greenlight, every vote is important!
God bless you.
April 26, 2016 Comments Off on Would you vote for Visions on Steam Greenlight?